Special notice for orders being shipped:
All orders using UPS Ground service should be placed
no later than December 11th
to guarantee delivery by Christmas!.
For more information, please click on "Ordering Shipping" above.
2015 GRAND CHAMPION - BACON
The exceptional quality of meat products, produced by Nolechek's Meats, was recognized at the 76th annual convention of the Wisconsin Association of Meat Processors, held in Madison, April 9-12. At the Meat Product Show, held in conjunction with the convention, we received the following product awards:
Naturally Smoked, Honey Cured Bacon - Grand Champion
Chicken Brats with Wild Rice & Dried Cranberries - Honorable Mention
Italian Salami with Wine - Reserve Grand Champion
Garlic Polish Sausage - Reserve Champion
Italian Salami with Wine Snack Sticks - Reserve Champion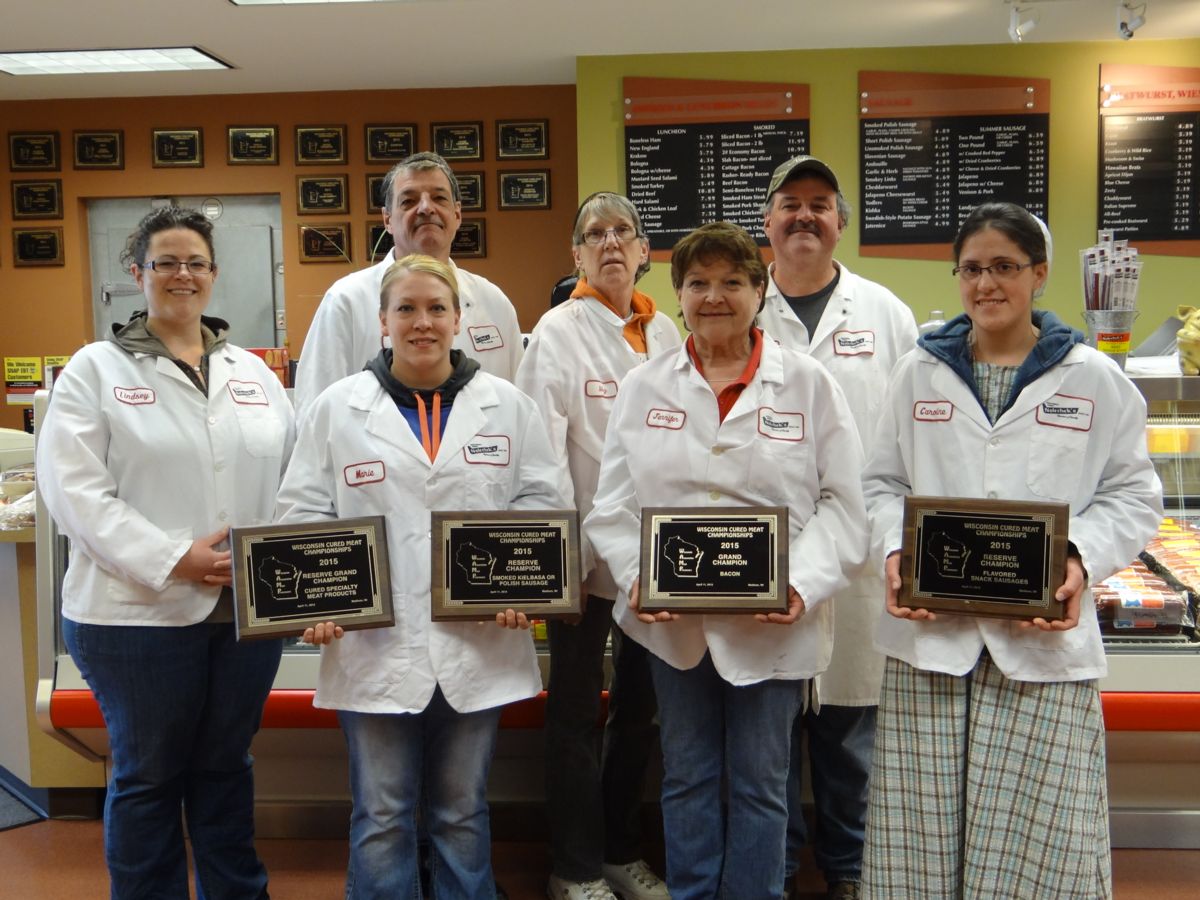 Nolechek's Meats is very proud to bring home the Grand Champion award for bacon. This highly contended class received 29 entries this year. Our bacon is our most popular and well-known product and it is an honor to receive this recognition. As Nolechek's enters it's 63rd year in business, we continue to hold ourselves to the highest standards of quality, building on the many years of traditions. It is also important to recognize our customers, who purchase, promote, and believe in our produts. We appreciate everyone's support and are truly blessed to have such a legacy to carry on into the future.
Store Hours
DEC 24th: 8a - 1p
DEC 25th: CLOSED
DEC 26th: 8a - 1p
DEC 31st: 8a - 3p
JAN 1st: CLOSED
Monday - Thursday: 8a - 5p
Friday: 8a - 6p
Saturday: 8a - 1p
Sunday: Closed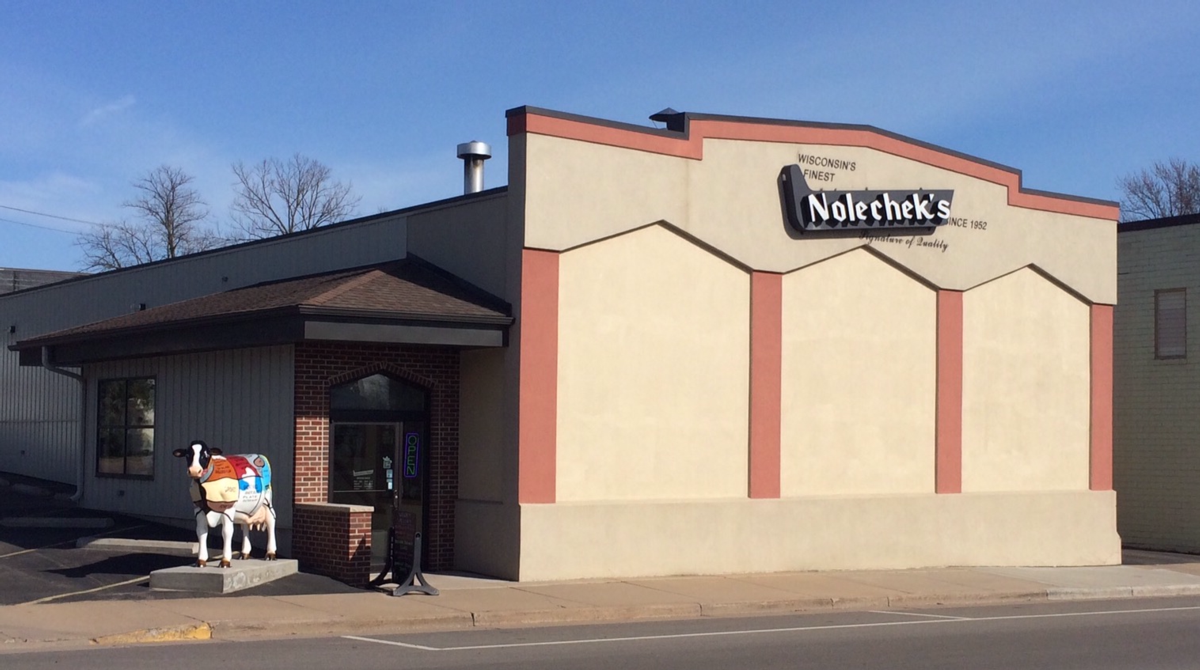 IN-STORE WEEKLY SPECIALS
STOP IN AND VISIT US AT OUR STORE TO TAKE ADVANTAGE OF THESE WEEKLY SPECIALS!
Deluxe Breakfast Links
with: cheese, onion, potato, and bell peppers
$4.19/lb
(Save $.40/lb)
Andouille Sausage,
Slovenian Sausage,
Coarse Ground Garlic Polish,
Polish Sausage w/ Kraut
Frozen Only
$4.59/lb
(Save $.30/lb)
Jalapeno w/ Mustard Seed Summer Sausage
$6.49/lb
(Save $.40/lb)
Brat of the Week:
Green and Gold Brats
with: Green Peppers, Jalapenos, and Cheddar Cheese
$4.69/lb
(Save $.50/lb)
Nolechek's Meats is now available on:

Click the logo to check it out!